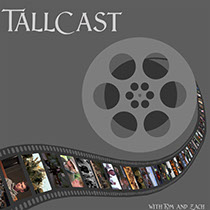 A show about science, technology, pop culture, and most of all film.
Each episode, Tom and Zach discuss, criticize, and evaluate a new film.
In this episode, Tom and Zach barely make it through covering the first third of The Revenant. They also talk about superhero movies and the relative size of bears. With just hours to go, Zach manages to release this prior to the 2016 Oscars. This one's a good one, so if you want to avoid spoilers, listen to the introduction portion, watch the film, then listen to the rest.