TallCast #4 : Interstellar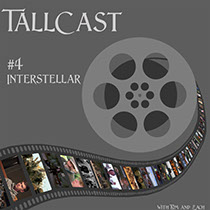 In this space-themed episode, Tom and Zach wrap up season 1 of TallCast with a discussion of Interstellar, time dilation, Elon Musk, and the colonization of Mars. Warning: This episode spoils parts of Interstellar, which we recommend you consider watching beforehand.
A note for sciency people: Zach knows about special relativity, but chose not to get into it in favor of focusing on general relativity, which is relevant to the film.
A show about science, technology, pop culture, and most of all film.
Each episode, Tom and Zach discuss, criticize, and evaluate a new film.