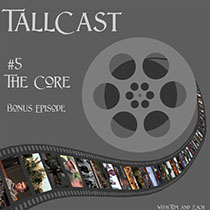 In this heavily-delayed bonus episode, Tom and Zach hack the planet by way of the 2003 blockbuster. There's a lot to talk about with this one. Zach also explains velcro and manages to slip in a historical anecdote.
A show about science, technology, pop culture, and most of all film.
Each episode, Tom and Zach discuss, criticize, and evaluate a new film.